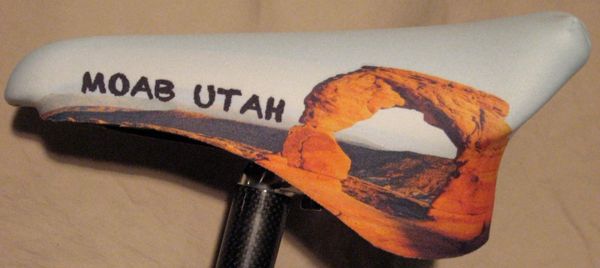 Saddle Armor Moab Design
Saddle Armor is made of closed cell neoprene offering protection for bicycle seats during transportation and storage. Closed cell neoprene is impervious to rain, hail and damaging UV rays. Our neoprene design maintains the protection you need to minimize the decomposition of your favorite bike seat's structure. Saddle Armor contributes to a more enjoyable ride by providing a dry riding surface when you are ready to cruise the roads and trails.
Skip the plastic bag and the environment will thank you!